Prosecutors Allege Theranos Stole $400 Million From Old Money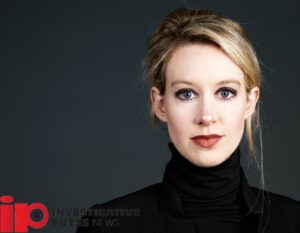 IN ELIZABETH HOLMES CRIMINAL TRIAL, PROSECUTORS SAY THERANOS STOLE $400 MILLION FROM OLD MONEY FAMILIES
So some salacious and brutal details are emerging from the criminal trial of Elizabeth Holmes, the founder of the now infamous company, Theranos.  And while this story isn't focusing on Holmes many legal troubles, it is focusing on one of these emerging details.  Namely, that Theranos stole upwards of $400 million from old money.  And if you were born after 1985 or so, old money refers to families that have had a lot of wealth for a long time.  So, Old Money.  But while this detail is certainly more than noteworthy for a host of reasons, it isn't clear yet what it will mean for Holmes, Theranos, and especially American tax payers.
Read More: Harvard Pulls $41 Billion Out Of Fossil Fuel Investments
THERANOS SUCKERED SOME OF THE MOST PROMINENT AMERICAN FAMILIES OF EXTREME WEALTH
So I will make sure to include the backdrop of Holmes' and Theranos' legal issues.  Mostly, it is because the company suckered a lot of investors (including a lot of old money) into fake, fraudulent and fictional technology.  So we're talking graft of the highest order, a con job that should make even the devil blush coquettishly.  So now to detail some of the old money names that find themselves in the Theranos suckers pile of ignominy.  There's the De Vos family, founders of Amway, to the tune of $100 million.  Next up for another 100 with six more zeroes is the Cox family, which still controls Cox Enterprises (media, telecom and automotive).
Related: 21 Million Americans Support Using Violence to Reinstate Trump as President
IN SNOWBALLING TRAVESTY, THERANOS CRIMINALITY ALSO INCLUDES HENRY KISSINGER AS SUCKER
Now jumping into the $150 million range is the Walton family.  Surely you are familiar with Walmart?  Another notable is the Greek heir to the shipping empire, Andreas Dracopoulos, at a novel $25 million.  And the last I'll mention here on the list of Theranos suckers is Henry Kissinger himself, at only $3 million.  But Kissinger referred a lot of his friends into the sucker pile as well.  And here we thought the Cold War icon's name would stay out of the spotlight?  Fat cat chance.  But now I have to explain the American taxpayer reference above, who may be the biggest sucker of all (again, again and AGAIN).
As these Old money folks tend to have members of Congress and the US Senate on short, funded leashes, who wants to bet that there's a law on the books that will make us bail them out of their poor investment judgement?  We'll soon find out.