Op-Ed: SEC Suit Against Lawyer William Uchimoto Is A Political Hatchet Job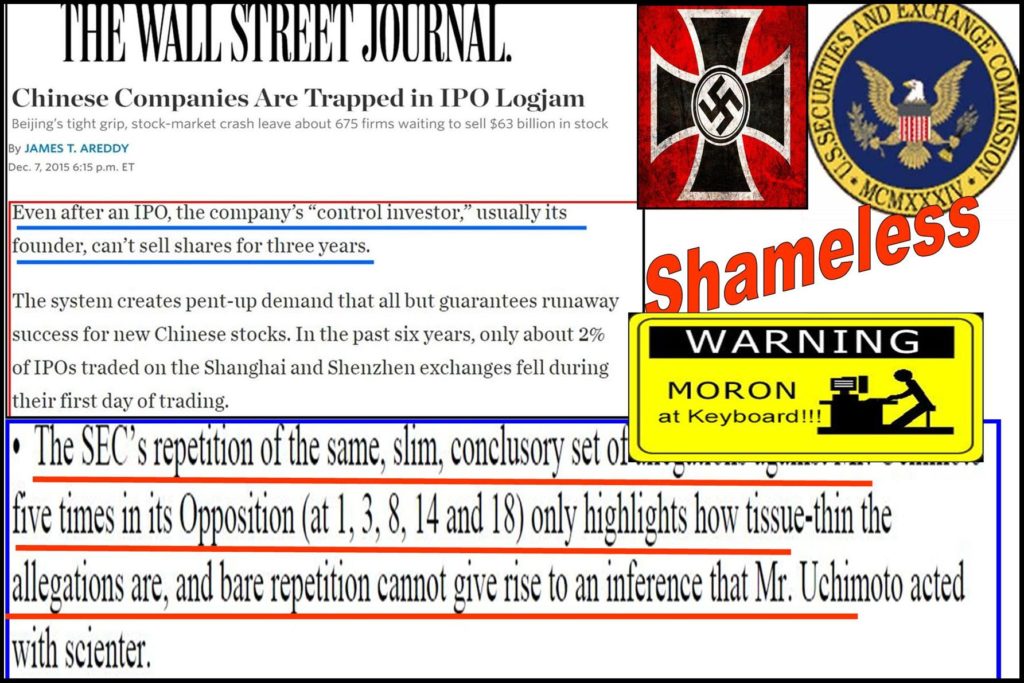 At the SEC, a political hatchet job
"MELISSA HODGMAN and other SEC bureaucrats have ruined my life with a fabricated lawsuit to pad their own resumes," Japanese American lawyer William Uchimoto told reporters, according to various sources. "A New York federal judge tossed the SEC's false claims into a trash can on March 27, 2017. I was vindicated. I wish I could proceed with sanctions against the SEC abusers."
According to reports by New York Law Journal and TheBlot Magazine, the racist SEC staff was dealt a lethal blow by New York federal judge Kevin Castel, in a March 27 landmark ruling that sided with William Uchimoto and discredited the SEC's fictional claims. Before Monday's ruling, sources say a sanctions motion was in the works before the court if the SEC didn't withdraw its claims against Uchimoto
"When the SEC screw up, they should be called to the carpet on it," Uchimoto said. "They committed fraud against me; that's how I look at it. It's not even overzealous enforcement. It's fraud."
MELISSA HODGMAN, racist SEC enforcement abuser rides high on Asian Scalps
Would you ruin someone's life with fabricated information because it can advance your own career? The Securities and Exchange Commission (SEC) enforcement staff have the answer: Absolutely yes!
By filing a completely fabricated lawsuit against a renowned lawyer William Uchimoto, the imbecile SEC bureaucrats Melissa Hodgman, Steven Susswein, Cheryl Crumpton and Derek Bentsen, JOSHUA BRAUNSTEIN were recently promoted, riding on Bill Uchimoto's Asian scalp.
"With their hands dripping with Uchimoto's blood, the SEC staff repeatedly defrauded Manhattan federal judge P. Kevin Castel."
The SEC imbeciles told a New York federal court that William Uchimoto had committed a massive "securities fraud." The value of that outlandish claim? $30.
Meet the dumb racists at the SEC
The made-up SEC lawsuit was crafted with one purpose in mind: to ruin an Asian American's career and life. SEC lawyers Derek Bentsen, Steven Susswein, Cheryl Crumpton and Melissa Hodgman were exposed as racist fraudsters in New York federal court, telling judge P. Kevin Castel and the American public that the highly successful William Uchimoto – who made over $1 million a year as a practicing attorney, defrauded investors and manipulated the market so that Uchimoto could make $30, which was described by the SEC as his "economic incentive" to commit the SEC violation.
"If it smells like bullshit, it must be bullshit," said an SEC lawyer who declined to be named. "Melissa Hodgman made a big splash over William Uchimoto's dead body and she got promoted to a mid-level SEC bureaucratic position. Does she want the media spotlight?"
"The SEC's repetition of the same, slim, conclusory set of allegations against Mr. Uchimoto five times in its Opposition (at 1, 3, 8, 14 and 18) only highlights how tissue-thin the allegations are, and bare repetitioncannot give rise to an inference that Mr. Uchimoto acted with scienter," says Daniel Zinman, a renowned litigator ([email protected], (212) 530-1800) in court filings on October 21, 2016.
SEC enforcement staff, the dumb and the dumber in a rigged "swamp"
Derek Bentsen, Cheryl Crumpton, Steven Susswein or Melissa Hodgman at the SEC couldn't provide a single piece of reliable evidence against William Uchimoto that remotely fits what the law requires," said Daniel Hurson, an accomplished law expert. "Under President Trump, these SEC bureaucrats should be careful with their abuses. They could be removed like turnips by their rotten roots."
"No one is yet holding these SEC "enforcement" morons accountable. What's left for Uchimoto? A shattered American dream and a shaken faith in our nation's regulatory, administrative process."
Contrary to the SEC fantasy story that Uchimoto's Chinese corporate clients "manipulated the market" in their stocks, a recent Wall Street Journal article explains in detail the Chinese law that requires Chinese company management hold their shares for at least three years before they can be sold to the public market. There wasn't "market manipulation" by anyone. It's was the black letter Chinese law. You SEC regards!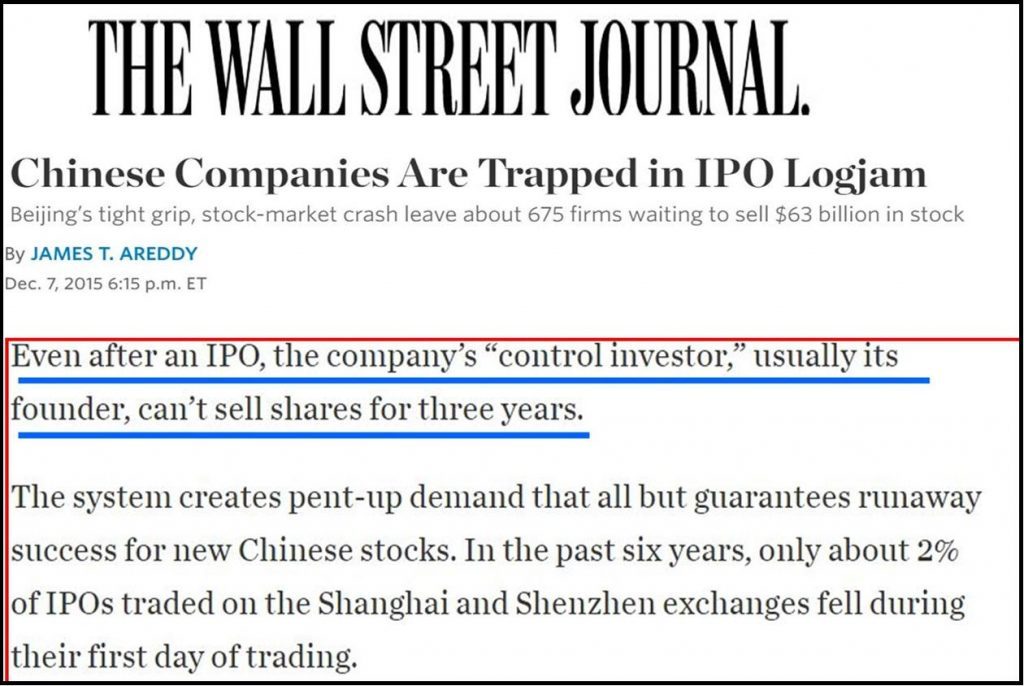 MELISSA HODGMAN, A JOB PROMOTION AT THE SEC, AN ASIAN SCALP ON HER WALL
Bill Uchimoto was raped. But there was a clear winner at the SEC risen from Bill Uchimoto's ashes: the SEC supervisor MELISSA HODGMAN was recently promoted, stepping on Bill Uchimito's "dead body" and riding on Bill Uchimoto's tombstone, despite the reality that her fraud charge against Uchimoto was voluntarily dismissed for lacking evidence!
As Melissa Hodgman and her estranged husband celebrated over Cook's Champagne in Fairfax Virginia, Melissa Hodgman's SEC "gas chamber" is still "fuming with smoke."
As the SEC's recently promoted Melissa Hodgman moved into her new office, she quickly found a familiar accolade on her wall: Bill Uchimoto's "Asian scalp."