CA Congressman Sworn Into Office With Hand on Superman Comic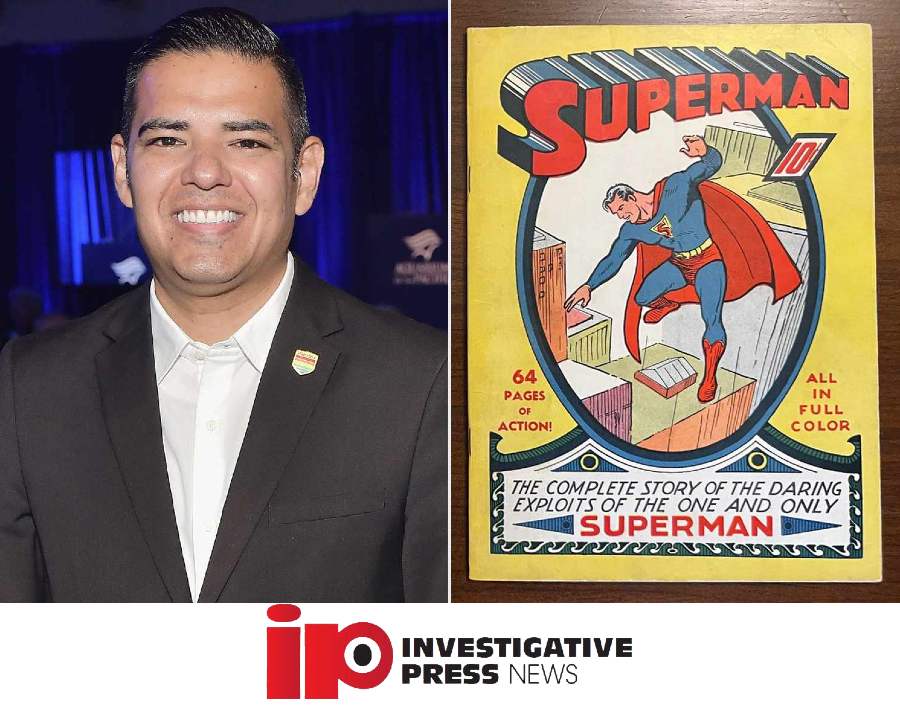 CALIFORNIA CONGRESSMAN SWORN IN WITH IS HAND ON SUPERMAN COMIC #1
It's hard to remember, but the United States doesn't actually require elected officials to swear on a Bible as they enter public service.  But the image of being sworn in with a hand on a bible has become indelible.  The reality is that there is no required text upon which an incoming officeholder must take their oath.  That's because the United States Constitution forbids any kind of "religious test" to hold any office in America.  Yet it's shocking, and somewhat refreshing, to hear news that a brand-new Congressman from the State of California was just sworn into office with his hand on a rare Superman Comic book.
Read More: Wells Fargo India VP Fired for Urinating On Elderly Woman
NOW CONGRESSMAN ROBERT GARCIA IS THE FIRST LGBTQ IMMIGRANT TO SERVE IN CONGRESS
The newly sworn in US Congressman is Robert Garcia.  He first came to the United States when he was 5 years old.  He is the very first LGBTQ immigrant to serve in Congress and, I would hazard, the very first sitting Congressman to use the very first issue of the Superman Comic book to be sworn into office.  Obviously, he didn't own the comic, as the issue is incredibly rare and has an appalling value as a collectible.  So Garcia borrowed the comic book from the Library of Congress, just long enough to formally take his sworn vows to enter office.
Related: 
HE LEARNED ENGLISH FROM COMICS, AND SUPERMAN STANDS FOR JUSTICE, HONESTY
As he was sworn in, the 1939 Superman Comic was kept company with a copy of the US Constitution, a certificate of his US citizenship, and a picture of his parents, both of whom died from Covid-19.  Garcia chose the Superman Comic because the hero represents "truth and justice, an immigrant that was different, was raised by good people that welcomed them. If you look at Superman values, and caucus values, it's about justice, it's about honesty, it's doing the right thing, standing up for people that need support."  And, as a child, he would pick up comics at old thrift shops and pharmacies, which helped him learn to read and write in English.
Welcome to Congress, Robert Garcia!