English Medical Practice Sends False Xmas Lung Cancer Text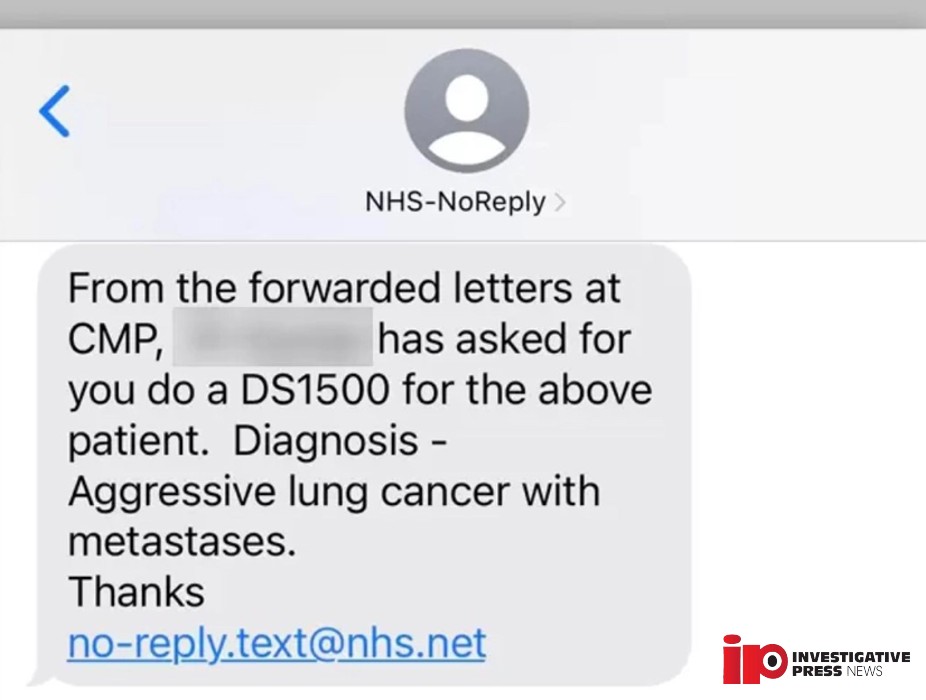 ENGLISH MEDICAL PRACTICE SEND TERMINAL CANCER DIAGNOSIS TEXT INSTEAD OF HAPPY HOLIDAYS
Have you ever sent a message to the wrong person?  Or, rather, the wrong message to a LOT of people?  If you have, you know that frantic split second of panic where you try to undo the click after you've already pressed the button.  It's an inevitable part of modern messaging technology that can happen on your phone, tablet and computer.  But sometimes the accidental press is a major event, for either of both the sender and recipient(s).  That is certainly the case here, where a medical practice in England intended to send out a message wishing them happy holidays.  Instead?  They sent out a message to thousands of its patients with a diagnosis that they had aggressive lung cancer with metastases.
Read More: The FBI Now Strongly Urges Everyone to Use An Ad BLocker
LUNG CANCER MESSAGE LEFT PATIENTS PANICKED, CORRECTION TOOK OVER AN HOUR TO SEND
"Oops" doesn't even begin to describe this error!  The doctor's office was the Askern Medical Practice in Doncaster, England.  And the message was a brief and awful set of words, reading, "Diagnosis – Aggressive lung cancer with metastases. Thanks."  Thanks?  How is that last word even in the message at all?  Sure, the message also encourages patients with an aggressive lung cancer diagnosis to also fill out a DS1500 form, which allows people with terminal diagnoses to claim and receive benefits.  But still, "Thanks?"  But to make matters worse, the sender didn't have that split second of panic; it took them an hour to realize their appalling error and send out a correction!
Related: 
Avian Flu Sees 140 Million Culled Birds in US, UK, Europe Since October
ONE PATIENT "BROKE DOWN," COULDN'T REACH ANYONE AT MEDICAL PRACTICE TO CONFIRM
One patient, Sarah Hargreaves was out shopping when she got the original message informing her, incorrectly, that she had aggressive and deadly lung cancer.  She said she "felt sick to my teeth and broke down."  And that's understandable.  She had just had a mole removed and was awaiting biopsy results, so the message hit her hard.  So she of course tried to reach the medical office to confirm, and had trouble getting thru to speak to anyone.  After such an hour of panic and anguish, it's doubtful the correction message with the happy holidays sentiment wasn't much of a relief.