Tennessee Has Cow Over Covid Vaccine, But Vaccinates Cows?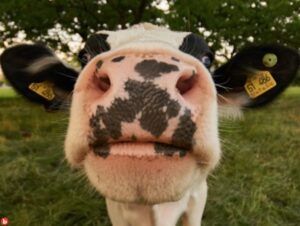 TENNESSEE CARES MORE ABOUT VACCINATING CATTLE THAN GIVING PEOPLE THE COVID VACCINE
So what is the deal with Tennessee?  Well, these days it includes a whopping case of insipidly stupid levels of contradiction and foolishness.  And yes, we are talking about the ever increasing divide on any kind of accepted reality when it comes to the Covid-19 pandemic.  Which, by the way, is nowhere near over for that very divided reality.  The Delta Variant is spreading like wildfire amongst everyone, especially those who have elected not to have any form of a Covid vaccine.  And while Tennessee is seeing that play out, it has an interesting distinction that we can't overlook.  Bill Lee is the governor of the state, and as a rancher too, he totally believes in a vaccine for his cows.  But for his constituents?  Well, no, of course not.
THE GOVERNOR STARTED A CATTLE VACCINATION PROGRAM, BUT IT'S THE FAMILY BUSINESS
But this situation does of course have more foundation beyond the normal levels of hypocrisy, of course.  Tennessee has had a Herd Health program since 2019 and yes, Bill Lee was governor at the time.  Bu then again, his family business is the Triple L Ranch, which specializes in breeding Polled Hereford cattle.  But there's yet another layer to the local Tennessee hypocrisy onion.  The state reimburses any farmers participating in the program as much as $1,500 for vaccinating their herds.
TENNESSEE IS ONE STATE AMONG MANY WHERE THE TAIL IS WAGGING THE ELEPHANT, VIOLENTLY
I hesitate to walk any reader thru too many representative allegories here.  But it's hard to overstate the conflict of interest here for Governor Bill Lee.  His family makes money on cattle.  And vaccines are essential for healthy cattle.  But when it comes to voters?  Not so much.  I understand the business dynamic here.  More cattle alive for sale is good for business.  But voters staying alive to vote for the Republican governor?  Aren't more of them being alive good for re-election?  But of course.  But when it comes to the Covid vaccine nationally, the tail is wagging the elephant.  So go on and enjoy that steak folks, before you need intubation.