Tennessee Workers Find Human Heart Lying in Pile of Road Salt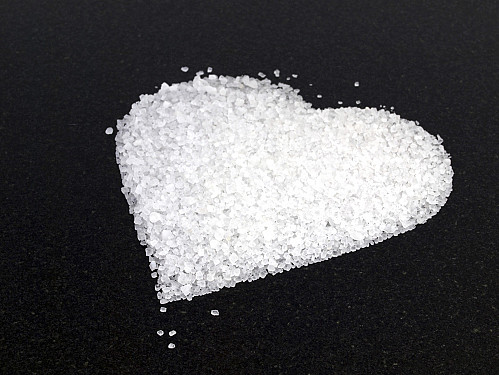 TENNESSEE ROWAD WORKERS WENT TO COLLECT ROAD SALT TO DISPERSE, AND FOUND A HUMAN HEART
The winter months have arrived, and many states are already facing severe winter storms across the United States.  But all states with the inevitable winter conditions that will come in the next few months have their work crews preparing for whatever conditions may arrive, from snow to freezing rain.  Most of us have driven by their facilities from time to time, where it is easy to see mountains of road salt waiting to be collected and sprayed on road surfaces.  But workers in Tennessee made a gruesome discovery when they went to do just that.  In Humphreys County, workers found a human heart lying in a pile of road salt at a state transportation department facility.
Read More: Avian Flu Causes 140 Million Birds Culled Since October Alone
MEDICAL EXAMINERS CONFIRM THE HEART IS HUMAN, BUT HAVE NO IDEA HOW LONG IT WAS THERE
The discovery is very startling, after medical examiners have confirmed the organ as human and belonging to an adult male.  So far the workers have not yet discovered any other body parts, human or otherwise.  Authorities plan to conduct DNA testing in the hopes they can identify who the heart belonged to, and conduct whatever investigation necessary to find out how this human adult male heart ended up in a pile of road salt, alone.  Was the person murdered?  How was the heart removed?  How did it end up sitting in a pile of road salt, where it was sure to be preserved?
Related: 
First-Person-Shooter Jesus Video Game Debuts Soon for Download
HEART WAS SO DRIED UP FROM ROAD SALT, WORKERS AT FIRST THOUGHT IT WAS A ROCK
At first the workers thought the human heart was a rock, as road salt thoroughly desiccated the organ, making it smaller and dried hard.  So far, authorities are speculating that the human heart has been there for only a few weeks.  But they will have to replicate the conditions of an organ lying in road salt to determine what the time frame really is.  It seems that this is not data already available to forensics, anywhere.  The investigation is only beginning, and so far the only evidence to hand is the gruesome discovery of the solid as a rock heart.