Uvalde Teacher Police Falsely Blamed Still Has Questions For Them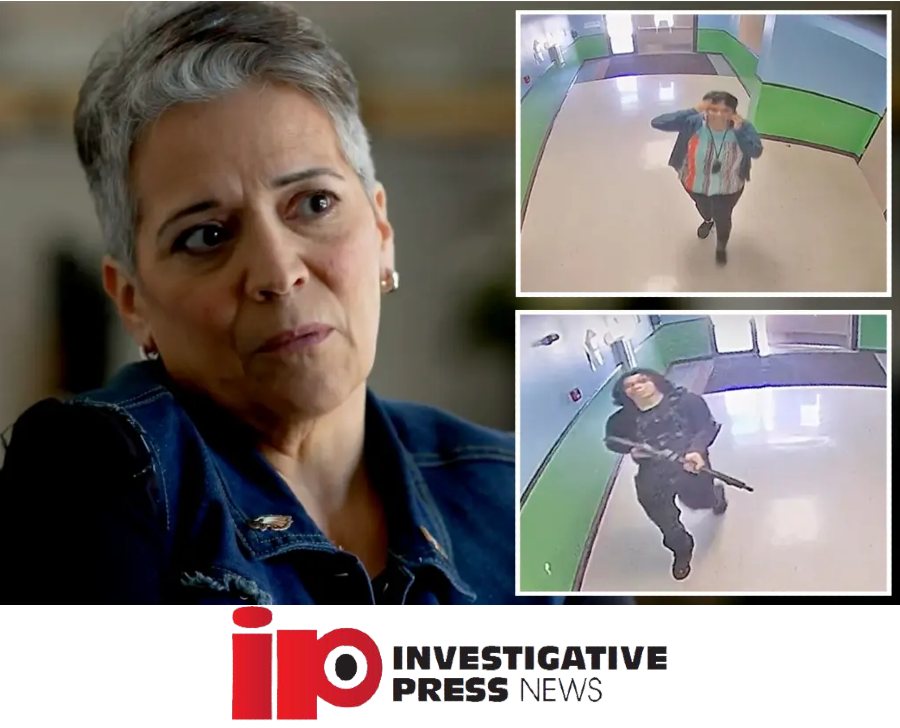 TEACHER THAT POLICE FALSELY BLAMED FOR UVALDE SCHOOL SHOOTING STILL HAS QUESTIONS
Emilia Marin was a teacher at Robb Elementary School when that tragic, preventable, deadly shooting took place in Uvalde, Texas.  You may remember her name from media coverage at the time.  She's the person police falsely accused of propping open the door that enabled the shooter access inside.  Police Col. Steve McCraw said it was her fault, and let her take the blame for the deaths of 19 children and 2 adults for 5 long days.  But it was a lie, and police knew it was a lie.  And yet it took 5 days for them to correct the record.  But during those 5 days, the American public thought there was an explanation for what happened that didn't involve any fault of the police response.
Read More: Protestors Hack Iranian State TV, Live On The Air
POLICE HAVE APOLOGIZED TO UVALDE TEACHER, BUT STILL HAVEN'T EXPLAINED WHY THEY LIED
The fact that the police's version of events at the time could not possibly be true, they still blamed Emilia Marin.  This seems to be part of the police playbook in the United States.  Use the media to blame the victim, or someone else as here.  This creates a false initial narrative, and creates more time to get their story in order to avoid accountability.  Yes, the Texas Department of Public Safety has apologized to Marin for their false accusations.  No, she didn't prop open that door that allowed the shooter in.  No, she is not responsible for the deaths of 21 people, 19 of them children.  And while that apology is welcome, if late, why did they lie?  Why did they let the lie stand for 5 days?  Marin wants to know, and so do I.
Related: 
Photo of Canadian Cops Being Chummy With Freedom Fighter Group
UVALDE AND THE WORLD KNOWS WHY POLICE LIED, BUT WE ALL STILL NEED THEM TO EXPLAIN
The obvious answer is that they needed a scapegoat.  You know it.  I know it.  Marin knows it.  But so do the nearly 400 police who responded at the scene of the shooting and did nothing.  And so does the Texas Department of Public Safety.  And Marin thinks that it's still very important to highlight this.  Particularly that the police still don't want to face what they did to her.  Because of all that they didn't do on that day.  And we should all join this falsely accused teacher in raising the question: why did you lie for 5 days, blaming her for the tragedy?