Protestors Hack Iranian State TV, Live on The Air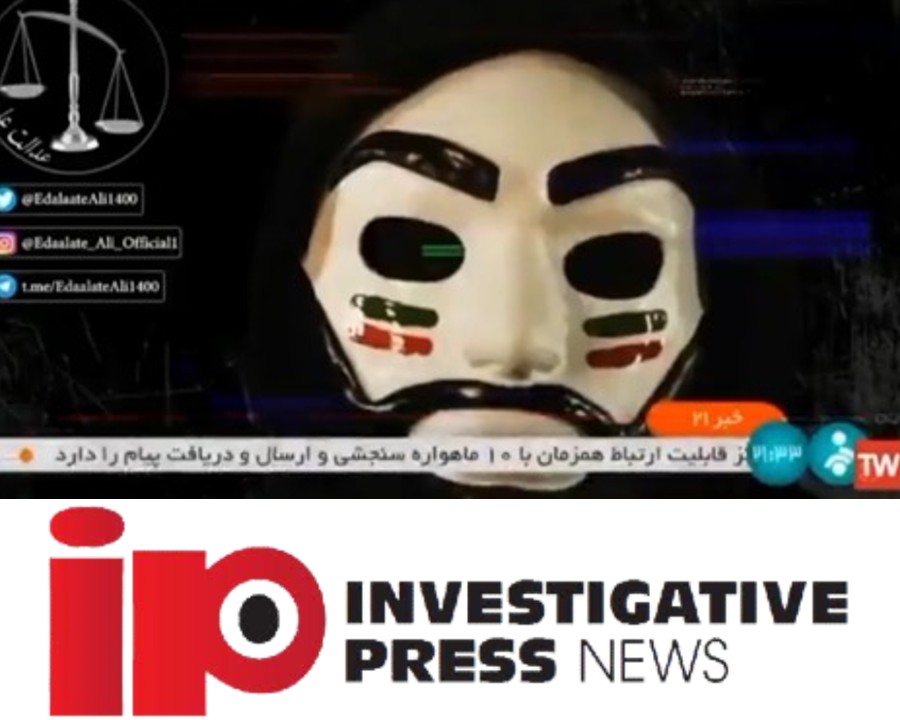 DESPITE CRACKDOWN, PROTESTORS HACK IRANIAN STATE TELEVISION TO RECRUIT
The latest round of protest in Iran has taken the form of protestors hacking the official Iranian State TV, live on the air.  This weekend, the normal and dreary footage of clerics muttering their authoritarian cant was suddenly replaced with something far different.  A masked face (pictured) appeared, which was followed by a picture of the current Supreme Leader Ali Khamenei with a target over his head.  Then, there was the sound of a gunshot, along with chants of, "Women, Life, Freedom!"  This marks just the latest salvo of very public protest in Iran, after the death of Mahsa Amini, the 22-year-old woman who died last month in the custody of Iran's Morality Police.
Read More: Harvard Divested $41 Billion From Fossil Fuels
IRANIAN PROTESTS SHOW NO SIGN OF ABATING FOLLOWING MAHSA AMINI A MONTH AGO
Amini's death sparked international outrage.  But protestors in Iran have only become more energized in recent weeks.  Protests have broken out in at least 80 cities in Iran.  Iranian authorities have arrested hundreds of protestors to date.  Iran has also greatly limited internet access in effort to stamp out the protests and regain control.  Protestors hacking Iranian state TV is yet another indication that the protests in Iran don't seem likely to lose steam anytime soon.  The hacked footage was cut off after only a few seconds.  But it is another public thorn in the side for the patriarchal, conservative religious government.
Related: 
Survey Says: 21 Million Americans Support Violence to Restore Trump
IRANIAN PROTESTS STAY ENERGIZED , AS CRACKDOWN, ARRESTS, DEATHS CONTINUE
So who are the protestors who were able to hack Iranian State TV?  The success seems to lay at the feet of now pirate broadcaster, Adalat Ali, or Ali's justice.  The footage included social media links, identifying Adalat Ali and including photographs of several women killed in recent protests in Iran.  Also in the hacked footage were the captions, "join us and rise up," and "our youths' blood is dripping off your paws."  The hack of Iran's State TV, protesting the regime and recruiting others to do the same, clearly shows protests aren't going away anytime soon.