Today is Japan's Kanamara Matsuri, or the Iron Penis Festival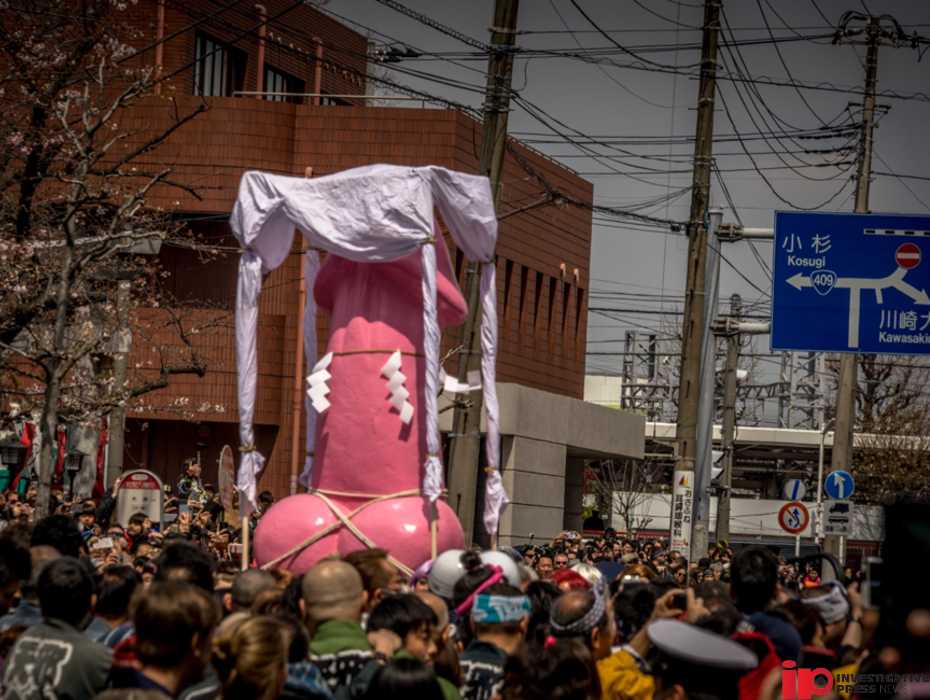 APRIL 2ND THIS YEAR IS THE KANAMARA MATSURI, ALSO KNOWN AS THE IRON PENIS FESTIVAL
The penis is the most important part of most patriarchal cultures, and the most anathema.  In those cultures, you have to have a penis to matter.  But you don't talk about the penis, and you certainly don't celebrate it as a group or, say, have a festival about it.  But there are a few countries who amazingly do, including Japan.  They call it the Kanamara Matsuri, or what in English is the "Iron Penis Festival."  It usually takes place on the first Sunday in the month of April, which also happens to be today.
Read More: FTC Warns Voice Cloning Now Being Used By Petty Thief Phone Scammers
THE IRON PENIS FESTIVAL IS BASED ON THE LEGEND OF A DEMON THAT POSSESSED A WOMAN'S VAGINA
The Iron Penis Festival is held in Kawasaki, Japan.  There is a legend behind the Kanamara Matsuri, which is the tale of a young woman who came under a jealous demon's curse.  The demon was envious, and hid inside her vagina, with a mouthful of razor-sharp teeth.  And yes, the demon then bit off the penises of any men she tried to have relations with.  So the woman enlisted the help of a blacksmith, who made an iron phallus to fool the demon.  And it worked, with the demon shattering its teeth and fleeing the woman's vagina.  So this is the story of how an iron phallus liberated the woman and gave her a normal life.
Related: 
Years Ago, You Could Buy a Small Monkey From Sears Mail-Order Catalog
IRON PENIS FESTIVAL IS REALLY A CELEBRATION OF FERTILITY, LOVE AND MARITAL HAPPINESS
The Iron Penis Festival celebrates this legend with a focus on fertility, love and marital happiness.  It's main event is the Mikoshi Parade, which features three large phallic-shaped shrines that are carried thru the streets.  One is a black iron phallus, one is wooden, and the third is pink.  Just imagine what it would be like to be part of a culture where the penis isn't the be-all, end-all objects no one is allowed to talk about, never mind celebrate.  Can you picture a parade of giant penis floats going down NYC's streets, celebrating fertility and happy marriages?