Train Cab Video of Norfolk Southern Train Derailment in Ohio is Missing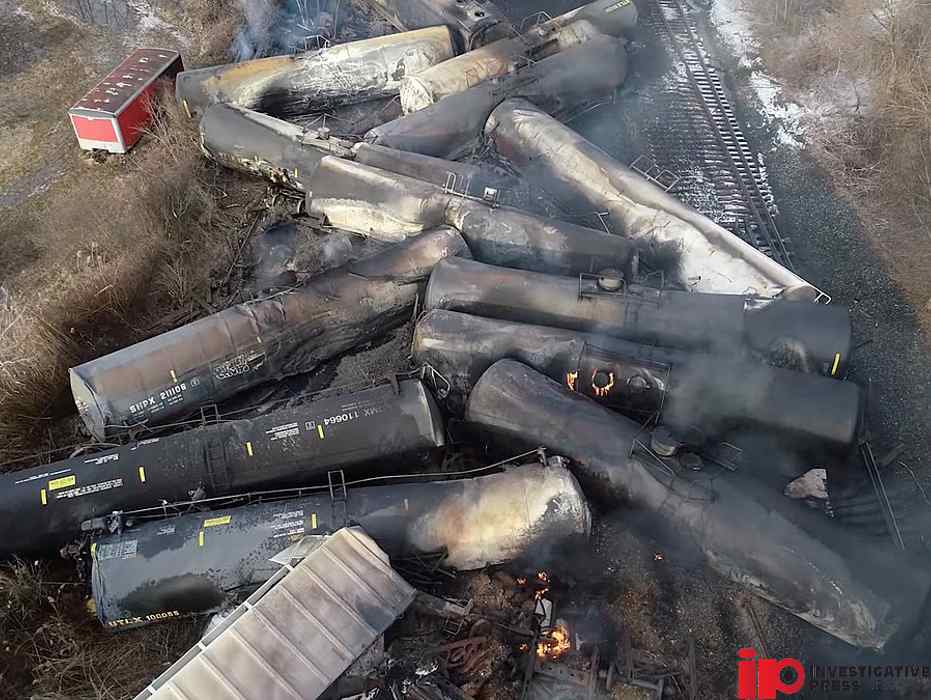 IN PUZZLING NEWS, THE TRAIN CAB VIDEO LEADING UP TO THE NORFOLK SOUTHERN TRAIN DERAILMENT IN OHIO IS MISSING
Last month, East Palestine, Ohio was the site of one of the worst train derailments in American History.  The situation was and is fraught with more questions than answers, as residents were told not to worry as they increasingly got sicker from toxic poison that spilled from the crash.  There is also news that inspectors trying to ascertain the dangers of the toxic spill and "safety burn" also got sick on site.  How did the derailment happen?  Why were the people working on the train not able to stop it?  The Norfolk Southern Train company isn't making answers easy to get.  And the latest news that the train cab video leading up to the crash is now missing.
Read More: FTC Issues Warning That Scam Callers Could Use Voice Cloning
TRAIN CAB VIDEO SHOWING THE HOURS BEFORE THE CRASH WAS SIMPLY RECORDED OVER AND IS SIMPLY GONE
What is a train cab video?  It's a recording of the inward facing video camera that shows what the 3-person crew is doing during train runs.  It has 12 hours of recording time.  For some reason, Norfolk Southern put the locomotive immediately back into service after the accident, without removing or making a copy of the video.  So while there is still a recording of the 20 minutes around the derailment itself, all of the video that showed what the crew was doing in the hours before is simply…. Gone.  All of that has been recorded over with the engine's next run.
Related: 
Florida Textbook Publisher Removes Mention of Rosa Parks' Race
ANY DETAILS OF THE HOURS LEADING UP TO THE CRASH WILL HAVE TO COME FROM NORFOLK SOUTHERN
So how fast was the train going earlier in the trip?  We don't know.  Was there any indication that there might have been a problem?  We will likely never know.  If you were skeptical of Norfolk Southern's good faith "cooperation" with the investigation, that is not likely to improve with this news.  One has to wonder at another logical question with this latest news.  Is there a legal protocol requiring the preservation of the entire tape when there is a train derailment?  Clearly, there needs to be.